KODGAV is a social impact Agtech company streamlining access to plant-based ingredients of African origin.





We primarily serve the food & beverage industry in developed markets, making it attainable for consumers and businesses to access the African food supply chain without the headaches associated with trading across borders.





Our vision is to integrate Africa's Agriculture with evolving habits, using technology and sustainability.



We are more than a tech company, we are a social impact movement!.
This means we aim to make a measurable impact that will advance humanity by solving some of the hardest problems while having a sustainable business model that generates profit

The idea behind KODGAV was birth by Kizito Okelue.
The Founding members of KODGAV after extensive time in developed market economies- specifically in Europe & North America were in a perfect position to identify problems existing in the African Agro-food sector and felt obliged to solve the problem.
The Founding members acting out of obligation to:
Bridge the gap between Africa and Developed market economies in the Agro-food sector by proving direct market access.

Save Africa's talent from mass emigration by creating new jobs across the agricultural sector.

Divert youth interest towards sustainable agriculture and tech as the continent heads towards its 2050 milestone.
FACT CHECK:- All founding members of KODGAV were under 30 at the time of incorporation and still are!
With an intimate knowledge of developed market economies stemming from work and personal experience, we are able to identify and solve the problems existing for African processed Agro-food products.
The company was initially founded as a Sole Enterprise under Kizito Okelue before restructuring to a Private Limited Company in October 2019. From our preconception to date, KODGAV has maintained a keen priority in sustainable standards and corporate social responsibility from our farmers, suppliers, and products down to the inner walls of our offices.
We implement sustainable measures improving managerial aspects, working & social conditions, and most definitely food safety management.
Innovate • Evolve • Changing the Status Quo
Evolving Habits - business & cultural
Our vision is to integrate Africa's agriculture with evolving habits using technology and sustainability.
We are confident our vision executed can alter the youth status quo in West Africa; honing youth interest in tech and sustainable agriculture.
Using AGTECH X FOODTECH innovations, we intend to bridge the gap between Africa & developed markets, becoming the leading social impact Agtech company in the world.
OUR SOCIAL IMPACT MISSION
Why we started this journey...
More than a tech platform, KODGAV was founded to deliver social impact outside of business while also being the best in our niche - providing streamlined access to plant-based ingredients of African origin.
These are our social impact mission and the reason why we founded KODGAV.
Sustainable Impact: We want to make plants and agriculture the new cool, we aim to steer youth interest toward sustainable agriculture and development in every region we operate in.




Financial Inclusion: We're on a mission to provide financial inclusion for under-represented women, youth, and smallholder farmers across Across Africa & other regions of the world we operate in, using our business model as a social impact vehicle trust.



Trust: We have made it our third-social impact mission to build trust in the African business ecosystem, by promoting and enforcing eco-friendliness, transparency, and corporate social responsibility along our supply chain.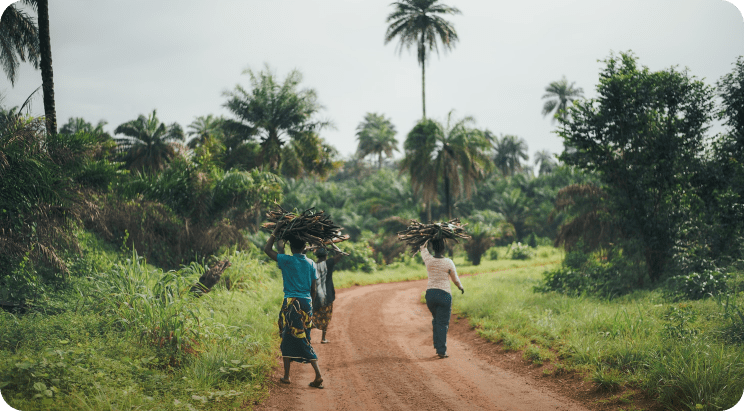 Close the gap - 2030
We aim to close the gap that exists between Africa and developed markets by providing direct market access to value-add plant-based food products; straight from the source in Africa, without any middlemen that cause price spikes!

Currently - 90% of African Agro-food exports are exported raw or semi-processed, this significantly decreases the value of Africa's agriculture. We will close the gap by cutting that awful stat down to 50% by 2030 thanks to our business model.
Feed - 2025
Hunger is a global problem and our goal is to contribute towards solving this problem by enabling African farmers with the capabilities to oversee the annual distribution of 30,000 metric tons of organic plant-based ingredients by 2025.

This volume is enough to feed 350,000 people 3 square meals for a whole year!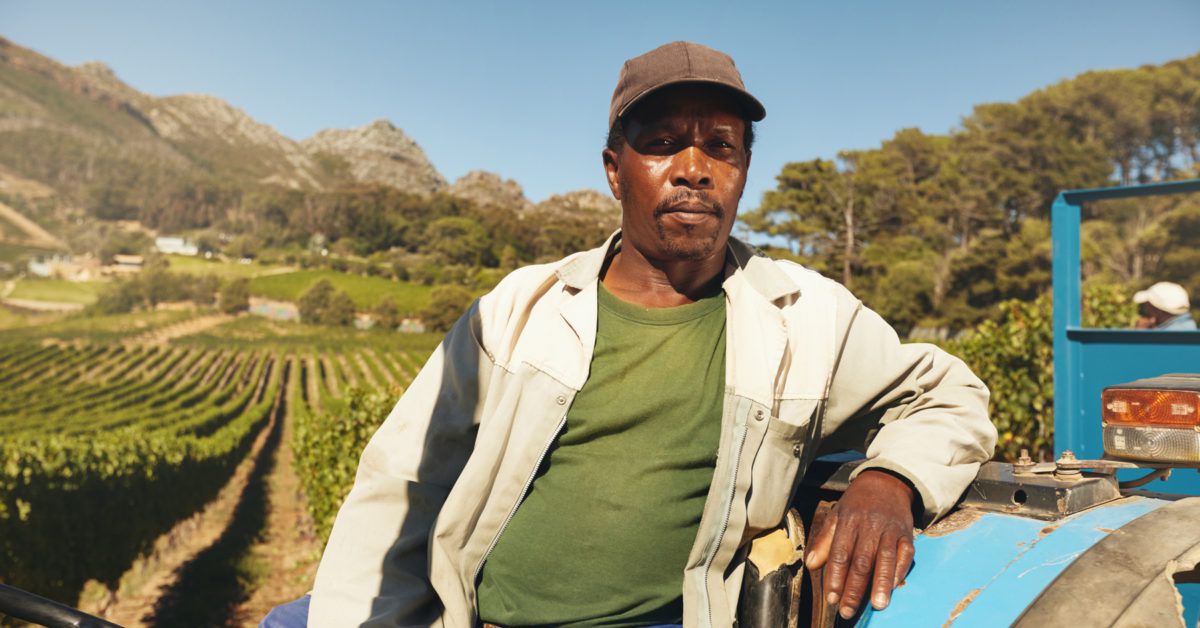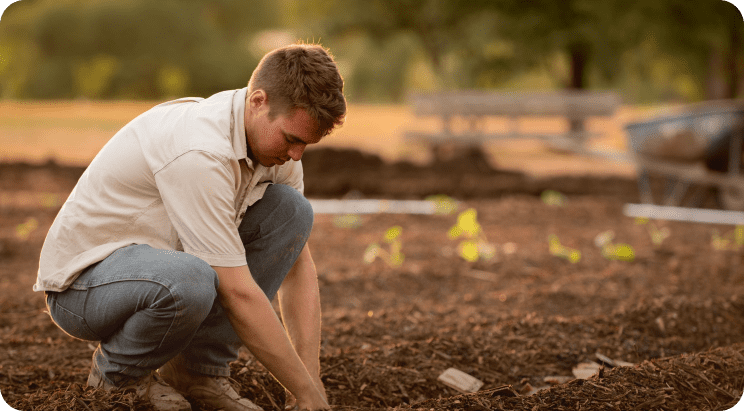 Upskill & Provide - 2030
We have a goal to upskill 100,000 youth across the areas we operate in, creating 100,000 jobs through sustainable agriculture to tackle youth employment across Africa & other regions we operate in. Not just youth, we have are also dedicated to providing financial inclusion for under-represented women.
Although we are not quite there yet, currently 67% of our executive and key management positions are occupied by ladies!
Where we're located
Our Supply Chain
As of 2021, KODGAV is currently located in 2 countries on 2 continents.

We have immediate plans to grow our production chain to include other parts of Africa such as Ghana, Ivory Coast, Cameroon, Kenya and Tanzania.


At the same time, it is our aim to serve the food & beverage industry in over 20 countries by 2030.
We're taking the first steps by expanding to Nordic countries by early 2022.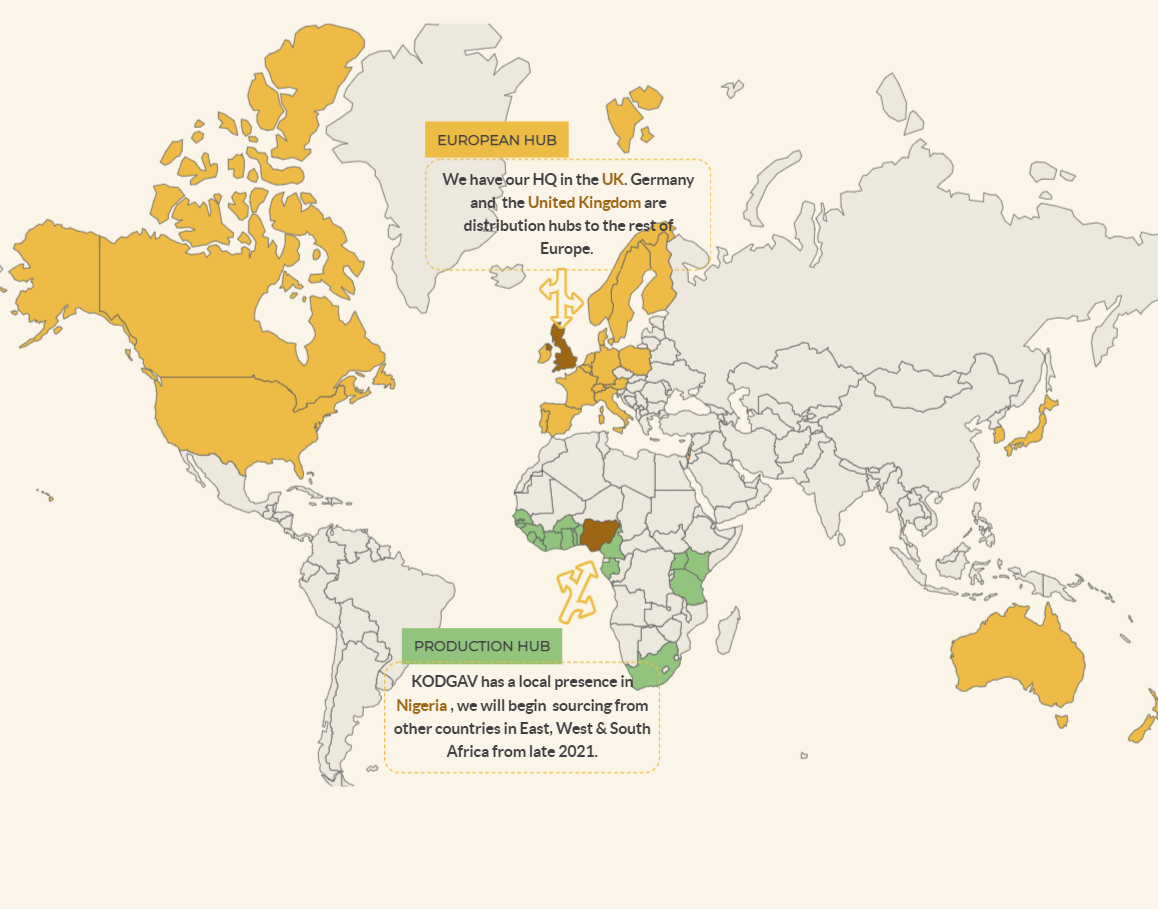 One platform for sourcing sustainable plant-based ingredients 🍃