JOIN OUR MISSION AS A SUPPLIER
Become a KODGAV Supplier
KODGAV is a social impact Ag-tech company streamlining access to plant-based products of African Origin. We primarily serve the food and beverage industry in developed markets, making the African food supply chain accessible for Businesses as well as consumers while removing the headaches with trading across borders.
We started from Nigeria with one product line. Today we work with various product lines sourced around the African continent. Sesame seeds, cashew nuts, ginger and cocoa beans are our speciality crops.
Our agri-food ingredients are sourced from small and large scale farmers, farming cooperatives, and processors across Africa. Our platform bridges the gap between the African Agricultural supply chain and buyers in developed markets.
Traceability, transparency, and sustainability is most important in our operation, we continuously ensure our supply chain is transparent and this would also be your responsibility as a supplier to carry out the same procedures in your supply chain.
Join our mission today with these 4 easy steps!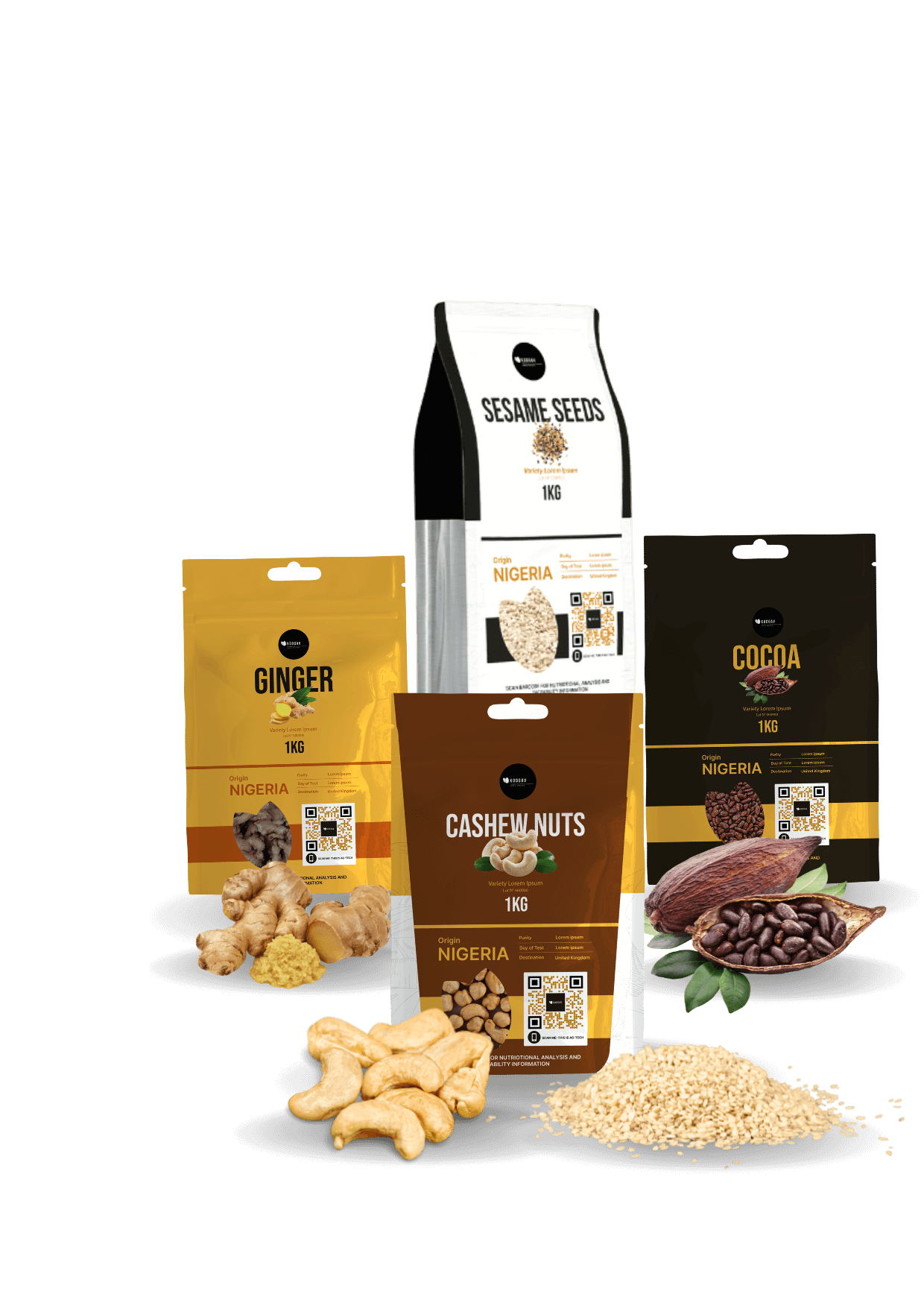 Steps to becoming a supplier
How we work with new suppliers
We work with Suppliers in two ways:
In-house Suppliers.
Broker Suppliers.
Depending on the crops you supply, we may be able to work with you in both ways as our in-house supplier and a broker supplier.

1.

IN-HOUSE SUPPLIERS
As a KODGAV in-house Supplier, you would supply us with our speciality ingredients listed above such as cashew nuts, cocoa, and sesame seeds. The crops would typically be of African origin. We love to work with farmers and primary processors directly to better understand the origin of the crops before they are sold on our platform.
Our work together would include assisting manufacturing and processing of raw ingredients, looking into your QA/QC policies so we can further guarantee businesses and customers of the safety and quality of the ingredients.

2.

BROKER SUPPLIERS
As you may already know, the African agri-food supply chain is our niche. While our core focus is distributing our speciality ingredients of African origin, we also act as commodity brokers to help your products get to the right valuable customers.
The benefit of this is that we may be able to assist with other plant-based products that may fall outside our speciality ingredients such as wheat, sorghum, soybean oil, rapeseed oil, sunflower oil, and numerous others.
We also work with reliable suppliers/farmers on other continents to help connect their products to the right buyers.