United Kingdom
4 Ways KODGAV is Supplying Cashew Nuts Sustainably to the UK
KODGAV is changing the agriculture game by creating new ag-tech methods of increasing the supply of cashew nuts to the UK in a sustainable way.
---
Technology has become the driving force of 21st-century business. Regardless of whichever industry you find yourself in, the inclusion of technological advancements makes it a force to be reckoned with.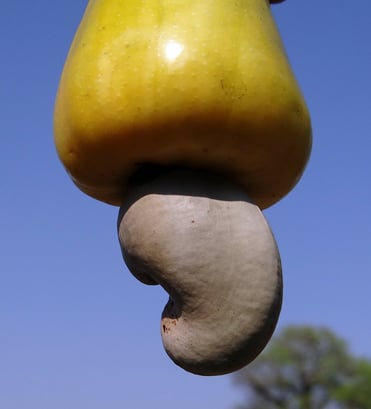 At KODGAV, we pride ourselves as an agricultural technology platform by integrating small and local scale African farmers into the global supply of food and agricultural produce to the world. We mobilise the untapped food processing industry in Africa and limit the supply constraints to the world at large. We also work to bridge the gap between Africa and developed economies in the agro-food sector, by providing direct market access to value processed products.
Cashew is a versatile tree nut. The kernels contain a unique combination of fats, proteins, carbohydrates, minerals, and vitamins. In both Asia and Africa, cashew nuts have been used in local small-scale entrepreneurial projects for more than three centuries.
Although the crop originated from Brazil, it is India that has nourished it and brought it to international eminence. Today, India is the largest producer, processor, exporter, and second-largest cashew consumer in the world. African countries produce 45% of global cashews annually. They include Benin, Burkina Faso, Cote d'Ivoire, Mozambique and Ghana. Read when cashew nuts are harvested.
In a food supply chain, the supply goes from the manufacturers to the consumers. As such, a lot of work lies in the hands of wholesalers who act as middlemen to ensure the goods reach the consumers without stress and sweat. To efficiently maintain a supply chain to the UK, we adopt the following:
By keeping a proper inventory of the number of cashews to be supplied, we effectively plan and ensure every cashew is accounted for. Proper planning breeds proper management, and this helps the effective shipping of the cashew fruits to the UK. Consistently maintaining good database management improves accountability, growth and sustenance culture.
Quality control ensures that products meet the specifications and desires of the consumers. At KODGAV, various methods such as inspection and statistical quality control are employed to ensure the cashews meet the consumers' needs.
We also ensure that our cashews are appropriately packaged so that they retain their quality and so we can provide the very best reach to the consumers. Packaging also improves consumer attraction. When a product is properly packaged, it gives consumers a sense of satisfaction and attraction.
Nothing beats a quality assurance test. At KODGAV, we ensure products are effectively tested to meet the standards of exporting. We also run surveys, and welcome reviews for suggestions to further grow the supply chain's efficiency to the UK and the world at large.
At KODGAV, we have sourced and identified numerous and diverse ways to effectively ensure that the food supply chain runs smoothly while ensuring food manufacturers and consumers share and get the highest quality products for less. We have also adopted different world-class strategies to ensure that we meet general agricultural technology industry standards while also creating an effective food supply network for manufacturers and consumers